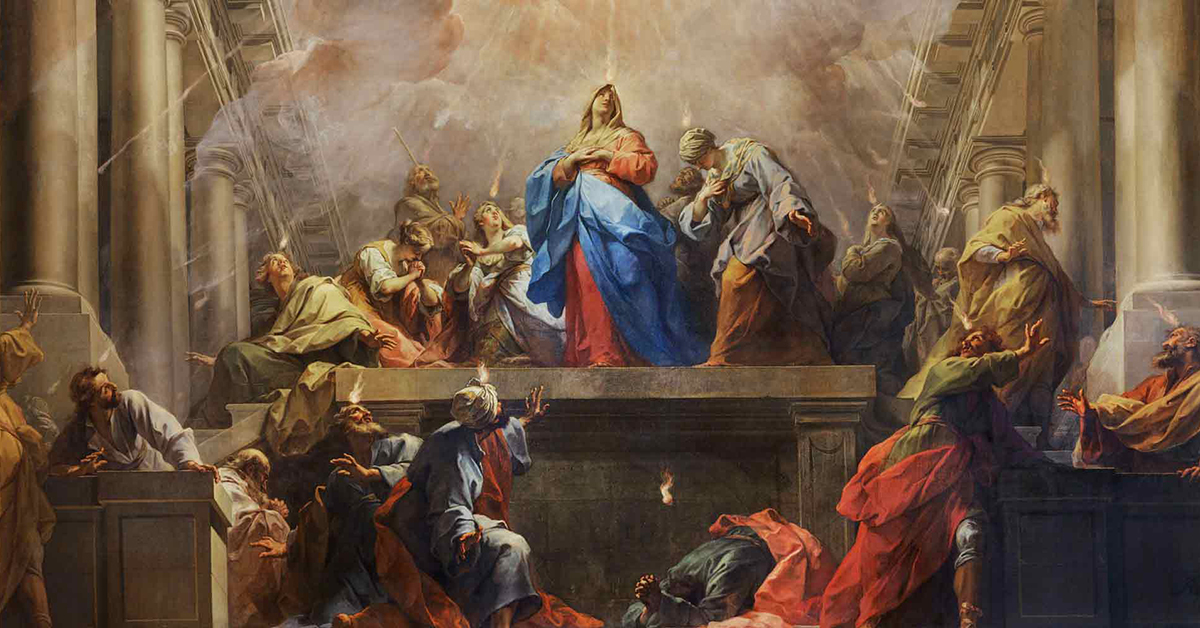 17 Jan

January 2022 Reflection – Michael McFarland SJ
Gifted

Earlier this month, we concluded the Christmas season with the Feast of the Baptism of the Lord.  This marks the key transition in the life of Jesus from his hidden life of growth and learning within the family to the beginning of his public ministry. This move is characterized by three elements. The first is the affirmation by the Father, proclaiming that Jesus is the "Beloved Son." This is sealed by the gift of the Spirit, which gives Jesus the power to carry out the work entrusted to him. Then Jesus proceeds to share the gift with others by preaching the Good News, forgiving their sins and healing their afflictions.
The Church has made it clear by its teaching and practice that this experience of baptism was not meant for Jesus alone, but for all of us who are called to follow him. All of us are loved by God, so much so that we are embraced as God's own children. All of us are gifted through the Holy Spirit not only with the power to live good and holy lives but with the ability to move the hearts of others. And all of us are called to share those gifts as a way of fully realizing them and enjoying the favor that God has bestowed on us. Any genuine Christian ministry, therefore, must be rooted in the awareness of being loved and gifted by God and in the gratitude that flows from it. St. Ignatius understood that well from his own experience and made it the basis of Jesuit spirituality. All Ignatian prayer, whether in the Spiritual Exercises, the Examen or Discernment, begins with gratitude for God's gracious, undeserved love and all the ways that love has been manifested in the gifts we have received.
In that spirit, as we move into a new year and reflect back on the year just ended, we are filled with gratitude for all the gifts we have received at the Gregorian University Foundation and have been able to share with those at the Jesuit institutions in Rome whose devoted service to the Church we support. Most of all we are thankful for the exceptional generosity and kindness of our donors, as well as for the efforts of our trustees, staff and volunteers who have helped us connect with them and facilitate their gifts. In spite of the many challenges posed by the pandemic and the limits it placed on travel and social gatherings, along with economic distress, social conflict and other disorders, 2021 turned out to be a very good year for us. As of this writing, we were able to bring in over $1.932 million in donations, with a few more December checks dribbling in due to delays in the Postal Service. This represents a 25% increase over the $1.548 million we received last year, which in turn was a 23% increase over the $1.257 million we received in 2019. This, along with the proceeds from our endowment, allowed us to send $2.13 million to Rome so far, with another $400,000 at least from 2021 to be added shortly. The additional money we will send is needed for a number of critical capital projects at the three institutions.
We are encouraged that our outreach efforts have met with such a gracious response. Starting in June, once vaccinations became widespread, we were able to get back to traveling. In addition to many individual and small group meetings, we were able to hold receptions in Rye, NY, New York City, Naples, FL, Washington and Chicago. We had a very successful Colloquium in Rome in October. We organized our first-ever Lenten retreat, conducted online by faculty from the Gregorian and began an annual lecture series with an outstanding presentation by Fr. James Keenan, SJ of Boston College, an internationally renowned expert on moral theology, whose Licentiate and Doctorate are from the Gregorian. We also became much more proactive in applying for grants from a variety of foundations. These initiatives, along with increased activity on social media, an upgraded newsletter and many personal conversations, calls and notes, have allowed us to bring in many new donors and reconnect with a number of former donors who had drifted away. These combined with the ongoing and sometimes increased generosity of our core of regular donors, who are so important in helping us sustain our efforts to give such strong results for the year.
Now that we are in a new year, we begin again, knowing that we must maintain the momentum we have been able to establish. The needs are great. The Gregorian and its allied institutions continue to move forward to address the issues faced by the contemporary Church and society, establishing new programs in management, interreligious dialogue, and canon law and expanding their efforts in other areas, especially the safeguarding of children and vulnerable adults. They continue to welcome students from all over the world, including many from poor communities in Latin America, Africa, Asia, Eastern Europe and the Middle East that do not have the resources to pay even the minimal tuition the schools charge, let alone the expenses of living and studying in Rome, yet will benefit tremendously from the leadership these students will provide with their first-rate Jesuit educations. Added to that are the expenses of maintaining and upgrading their centuries-old buildings so that they can support the leading-edge teaching and scholarship that are fundamental to the schools' mission. We are proud to be a part of that mission and deeply grateful for the support of so many of you who partner with us in this crucial work of the Society of Jesus on behalf of our Church.

Michael C McFarland, SJ
President, Gregorian University Foundation