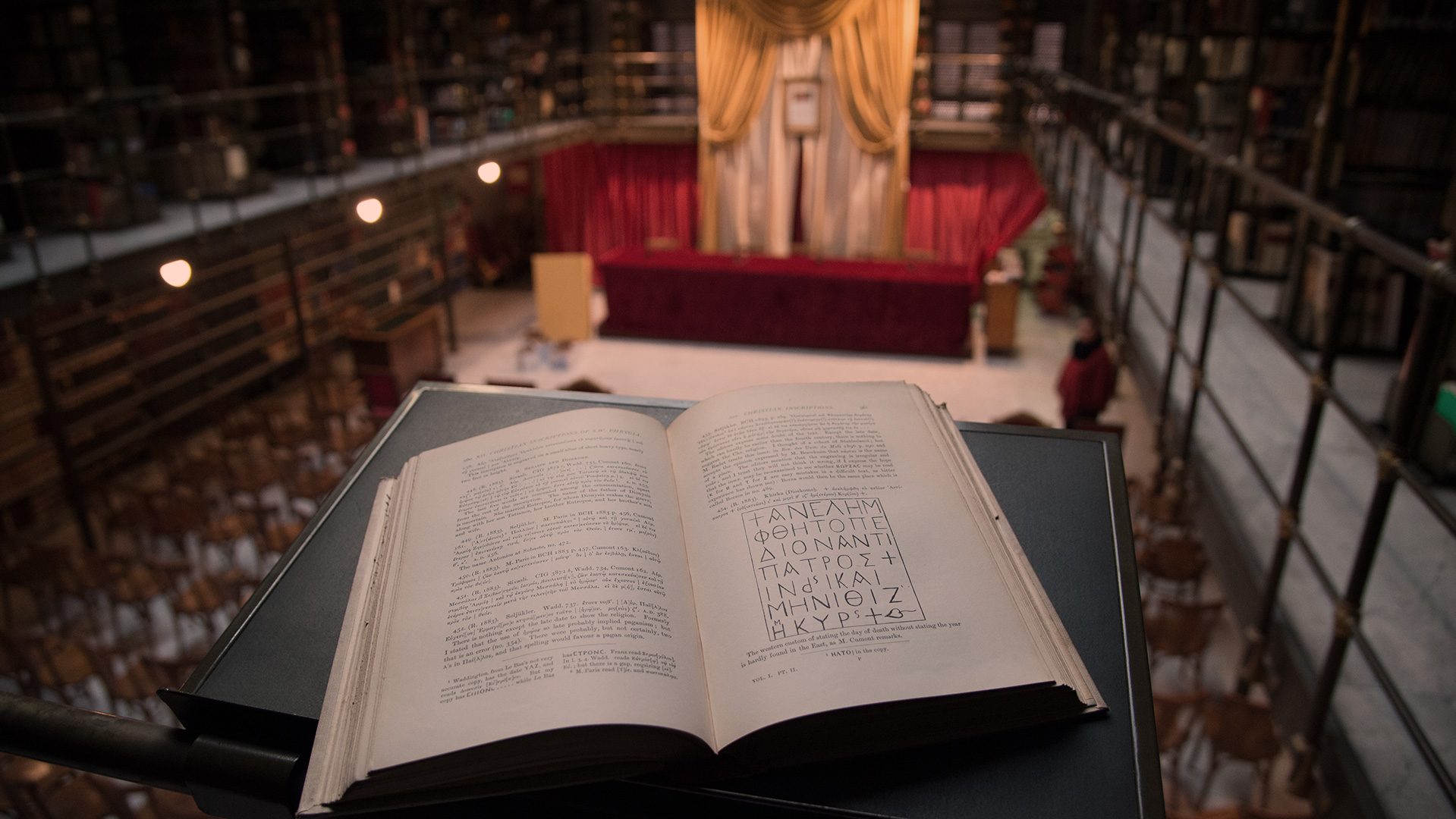 02 Jan

7  FACTS ABOUT THE PONTIFICAL ORIENTAL INSTITUTE
The Institute was founded by Pope Benedict XV.
Pope Benedict XV founded the Pontifical Oriental Institute for Eastern Christian Studies in 1917 with a mission to study, explain and make better known the life and tradition of the Eastern Churches. In 1928, Pope Pius XI wrote in his encyclical "Rerum Orientalium" that bishops should be encouraged to send students to the Institute to be formed as future professors in Oriental studies.
The Institute serves the needs of the Eastern Churches.
Christianity was born in the Holy Land. From the first centuries of Christianity on, the churches developed in distinctive Eastern and Western forms. In the Eastern half of the Roman Empire and beyond its Eastern borders, there appeared successively: 1) the Assyrian Church of the East, 2) the Oriental Orthodox (Pre-Chalcedonian) Churches, and 3) the Eastern (Byzantine) Orthodox Churches, and finally 4) the Eastern Catholic Churches. All these churches grew in the Near East, Eastern Europe, Egypt, Ethiopia, Eritrea and southern India. From those historic homelands, Eastern churches have spread throughout the world. The Pontifical Oriental Institute studies all these churches.
The Orientale hosts the the only Catholic faculty of Oriental Canon Law in the world.
This faculty of Oriental Canon Law played a significant role in the production of the Code of Canon Law for the Oriental Churches. Studies in the faculty also deal with the historical development of  canons, the theology and practice of canon law, as well as the particular canons of specific churches. The Institute also hosts the Faculty of Eastern Church Studies, which has a focus on theology and patristics, liturgy and history.
The Orthodox Ecumenical Patriarch of Constantinople, Bartholomew I, is one of the institute's best known alumni.
A number of Oriental Institute alumni serve as bishops both in Orthodox and Catholic churches. In a typical year, the Oriental Institute has between 300 and 400 students, both lay and religious, from more than 40 countries. It attracts students not only from the Eastern Churches, but also from the Roman Catholic and Protestant Churches, as well as non­ Christians.
The Institute houses the best library on Eastern Christianity in the world.
Many of its approximately 180,000 volumes are one ­of ­a­ kind. Researchers regularly travel to Rome to use this extensive resource.
The Institute has five publications.
These are Orientalia Christiana Analectica (a series of articles on Eastern Christianity); Orientalia Christiana Periodica; Kanonika (on canon law); Anaphorae Orientales (on Eucharistic prayers of the Christian East) and Edizioni Orientalia Christiana (single works on a variety of topics).
The Institute is often host to conferences and international meetings.
Past conferences have dealt, for instance, with the Armenian Church, the work of liturgist Anton Baumstark, and the diplomatic relations between the Vatican and Eastern European nations.