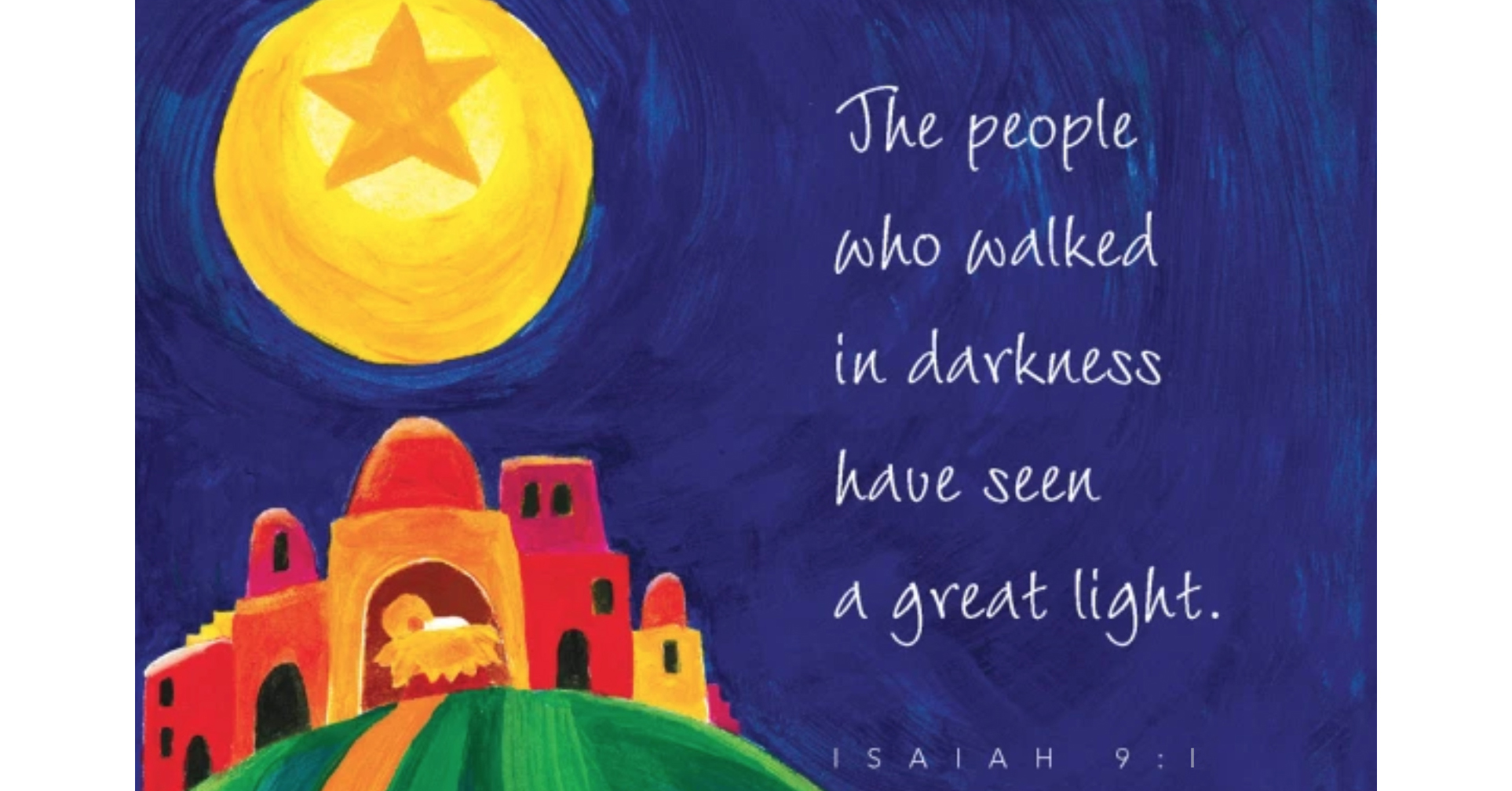 19 Dec

Christmas Reflection – Michael McFarland SJ

Go down any block this time of year, and you will see houses, stores and offices all lit up for Christmas. For us Christians, these lights are more than decorations or antidotes for Seasonal Affective Disorder. They symbolize the coming of Christ, the Light of the World, who alone can free us from the dark cloud of sin and the shadow of death that rob us of our joy and peace.

Right now we are certainly a people who walk in darkness. In this pandemic we are surrounded by sickness and death.  It has taken away many of our familiar routines and practices, as we face constant fear and anxiety for ourselves and those we care about. Piled on top of that is the economic devastation that has hit so many, the intense acrimony and divisions in our society, and the painful manifestations of the racism and other injustices so deeply embedded in our culture. It has not been an easy year.

That is why we need the message of Christmas, that in Jesus Christ God has entered our world to give us light and hope. He did not come in glory, but humbly took on our frail human nature to share with us our weakness and vulnerability. Yet hidden though he was, he was found by those whose minds and hearts were open, who acknowledged their need and turned to God for help.

In the same way, Christ dwells among us today and can be found by those who seek him, especially in the goodness we see in those around us. This is most clearly shown in the heroic dedication and sacrifice of those who have stepped up to help others through the pandemic.  Health care workers and first responders have received special praise; and they deserve every bit of it.  However, there are many others who do Christ's work in their own quiet way. I would especially like to call attention to all those teachers who have kept our schools going under the most difficult conditions. Theirs is not the adrenaline-pumping life-or-death experience of the ER or ICU.  Rather, it is slow, grinding, steady work that requires much skill, patience and trust.  In its own way it transforms lives by opening up new worlds to students and giving them the knowledge, skills, direction and confidence they need to reach their full human potential. Through them it can lift up whole communities. The pandemic has been stressful for teachers too. Teaching online is hard; teaching in a hybrid format is even harder. It requires learning and applying new technology and pedagogy and radically rethinking schedules, lesson plans and assignments. Caring for students and keeping them engaged when they are far away or physically distanced is another big challenge; and there are constant worries about their physical and psychological welfare, as well as for the teachers' own safety and that of their colleagues and families. I know at many of our Jesuit schools, including the Gregorian, the faculty and administration have done extraordinary work conducting an effective educational program while maintaining a strong and caring community. This has been recognized with great gratitude by the students, their families and the wider society. It has taken its toll. Teachers are exhausted and stressed, limping into Christmas break hoping for a little respite before they start it all again. Yet they carry on, doing the work of Christ and manifesting His light in their own selfless way.

May the light of Christ come to you as well in this Christmas season, bringing much joy, love and peace.

Michael C McFarland, SJ
President, Gregorian University Foundation