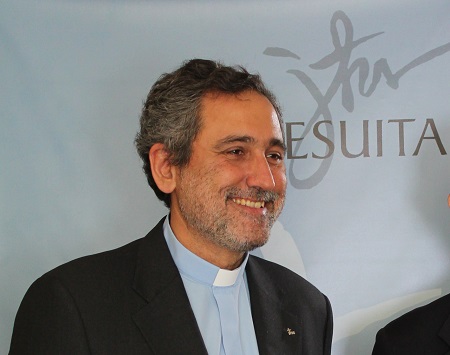 02 Mar

Father Juan Guerrero Alves appointed as Delegate for Interprovincial Roman Houses and Works

Dear Friend of the Consortium

Blessings as we begin Lent!

I am happy to inform you that Father General Arturo Sosa has appointed Father Juan Antonio Guerrero Alves as his Delegate for the Interprovincial Roman Houses and Works.

Father Guerrero Alves was born in Spain in 1959 and entered the Society in 1979, was ordained in 1992 and became provincial of the Castilla Province, serving from 2008 – 2014.

In 2014, Father Guerrero Alves moved to the then Mozambique Region (now Zimbabwe-Mozambique Province) where until his new appointment, he has been working, first as Assistant Administrator of the Region and recently as Director of Jesuit Projects in Mozambique and Director of Saint Ignatius Loyola School.

Father Guerrero Alves succeeds Father Arturo Sosa as Delegate. I look forward to our first working session with the new Delegate when Frs McCann, Watson and I join him and the three Consortium rectors in Rome on 25 March.  Those of you participating in the Colloquium in October will have an opportunity to personally greet him then.

In Christ,

Fr. Alan Fogarty, S.J.