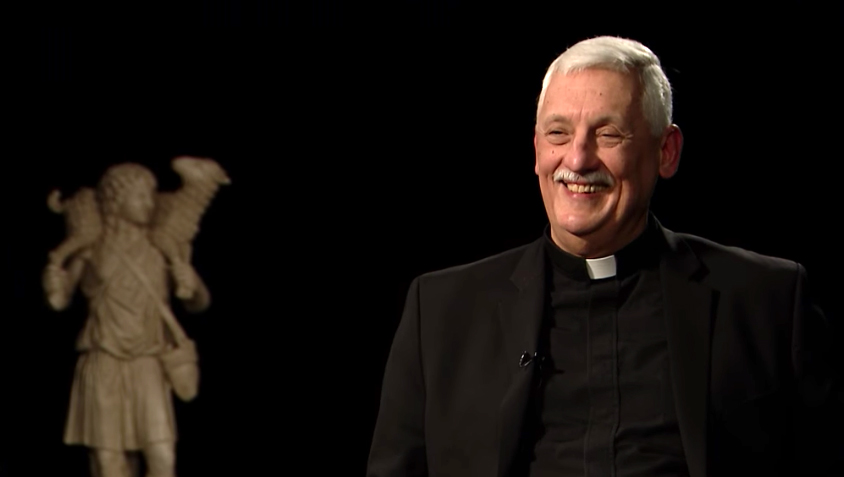 26 May

WITNESS Interview with Fr. Arturo Sosa, SJ Superior General of the Society of Jesus

Father Arturo Sosa Abascal, SJ, the Superior General of the Society of Jesus, was interviewed by Salt and Light Media for their WITNESS television program. The exclusive interview took place on 19 May 2018 during Fr. Sosa's visit to the Jesuit communities throughout Canada.

Father Arturo Sosa Abascal, SJ, is the thirty-first Superior General of the Society of Jesus (Jesuits), and its first non-European leader. Born in Caracas, Venezuela, Fr. Sosa entered the Society of Jesus in 1966 and was ordained to the priesthood in 1977. He obtained a licentiate in philosophy from Universidad Católica Andrés Bello in 1972 and later obtained a doctorate in Political Science from Università Centrale del Venezuela in 1990.

Between 1996 and 2004, Fr. Sosa was provincial superior of the Jesuits in Venezuela. Before that, he was the province coordinator for the social apostolate and director of the Gumilla Social Centre, a research and social action centre of the Venezuelan Jesuits.

In 2008, Father General Adolfo Nicolás appointed Fr. Sosa as General Counsellor while Sosa continued his work in Venezuela. In 2014, Father Sosa joined the General Curia community in Rome and took on the role of Delegate for Interprovincial Roman Houses of the Society of Jesus in Rome, which include: the Pontifical Gregorian University, the Pontifical Biblical Institute, the Pontifical Oriental Institute, the Vatican Observatory, Civiltà Cattolica, as well as international Jesuit colleges in Rome.

Fr. Sosa has dedicated his life to research and teaching in the field of political science in various centres and institutions, including as the Chair of Contemporary Political Theory in the Department of Social Change at the Universidad Central De Venezuela, member of the Council of the Andrés Bello Catholic Foundation, and Rector of the Catholic University of Tachira.