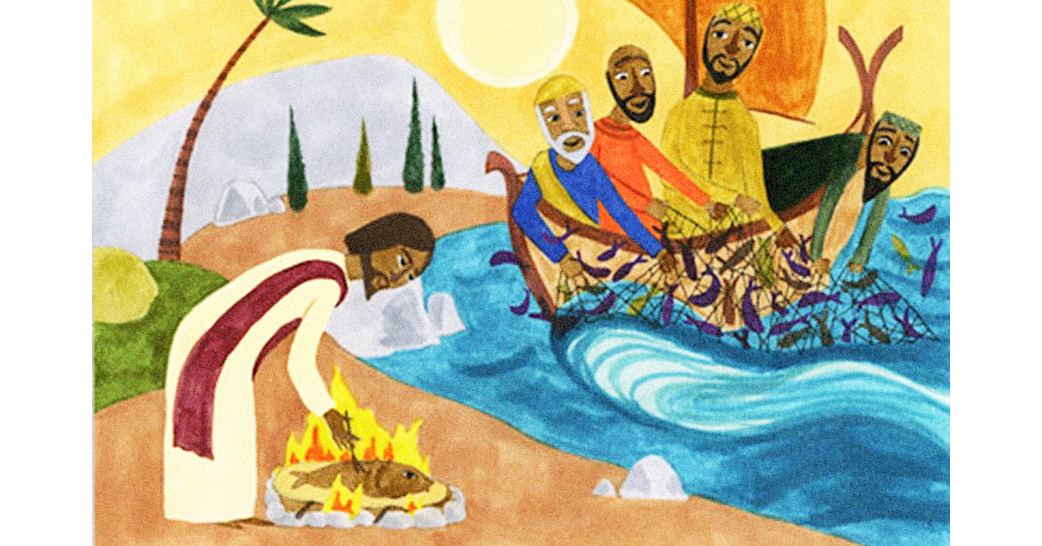 26 Sep

September 2022 Reflection – Michael McFarland SJ
Hearts Full of Fire

In his homily at the August 27 consistory installing of 20 new Cardinals, Pope Francis reflected on the words of Jesus in Lk 12:49: "I came to bring fire to the earth, and how I wish it were already kindled." According to the Pope, this represented "a passionate love that purifies, regenerates and transfigures all things." It indicates an intense, single-minded commitment to spreading the Gospel and its values, bringing new life to a world in need of its saving grace. But the Pope also noted a very different use of fire in the Gospels: the charcoal fire on the beach as the Risen Jesus greeted the apostles in John 21. This is a much more peaceful and intimate image. As Pope Francis noted, "The charcoal fire is quiet and gentle, yet it lasts longer and is used for cooking." It shows the kindness, generosity and loving acceptance of Jesus toward his disciples.
Though these two images of fire seem very different, both are characteristic of Jesus. They show the different virtues that Jesus modeled and that any serious follower of his should therefore cultivate. The first, more intense form of fire illustrates apostolic courage and zeal, a wholehearted commitment to the salvation of all people. As the Pope said, it captures Jesus' "magnanimity, his boundless and unconditional love, for his heart is afire with the mercy of the Father." On the other hand, the charcoal fire on the beach showed Jesus' "meekness, fidelity, closeness and tenderness." This makes it clear that the fire of passionate devotion and power poured out on the disciples by the Spirit is not meant to be used to intimidate, coerce or destroy others, even those considered as outsiders, but rather to welcome them into God's loving embrace. This is in keeping with God's way, which is to "lead many people to savor the presence of Jesus alive in our midst."
As an illustration of this approach, Pope Francis cited the example of Cardinal Casaroli, who was the Vatican Secretary of State under Pope John XXIII. Later under Pope John Paul II, he worked tirelessly and often against great opposition to open up new possibilities for the Church in Eastern Europe as the Cold War wound down. Yet he always found time to visit young prisoners incarcerated in a local prison. He was committed to extending the mercy of Christ to all people, both on the world stage, but also in a small, forgotten local setting. These are the virtues the new cardinals are called to imitate.
It is evident that those new cardinals were chosen because of their aptness for that task. A good example is the Jesuit Gianfranco Ghirlanda, who received his doctorate in canon law at the Gregorian University and was a beloved professor there for many years, as well as serving as its rector. Generations of students speak in awe about his clarity and depth as a teacher, and how he helped them understand the underlying theology and principles of the law, so that they saw the law not as a set of rules and prohibitions, but as a way of structuring a community that reflected Christ's care for his people. Even more important, they tell with great affection of Ghirlanda's humility and kindness. He always took the time to get to know them personally and was always available for help and support wherever needed. This is typical of the flame that has always illuminated the teaching at the Gregorian, in the Jesuit spirit of "Ite inflamme omnia," "Go set the world on fire."

Michael C McFarland, SJ
President, Gregorian University Foundation