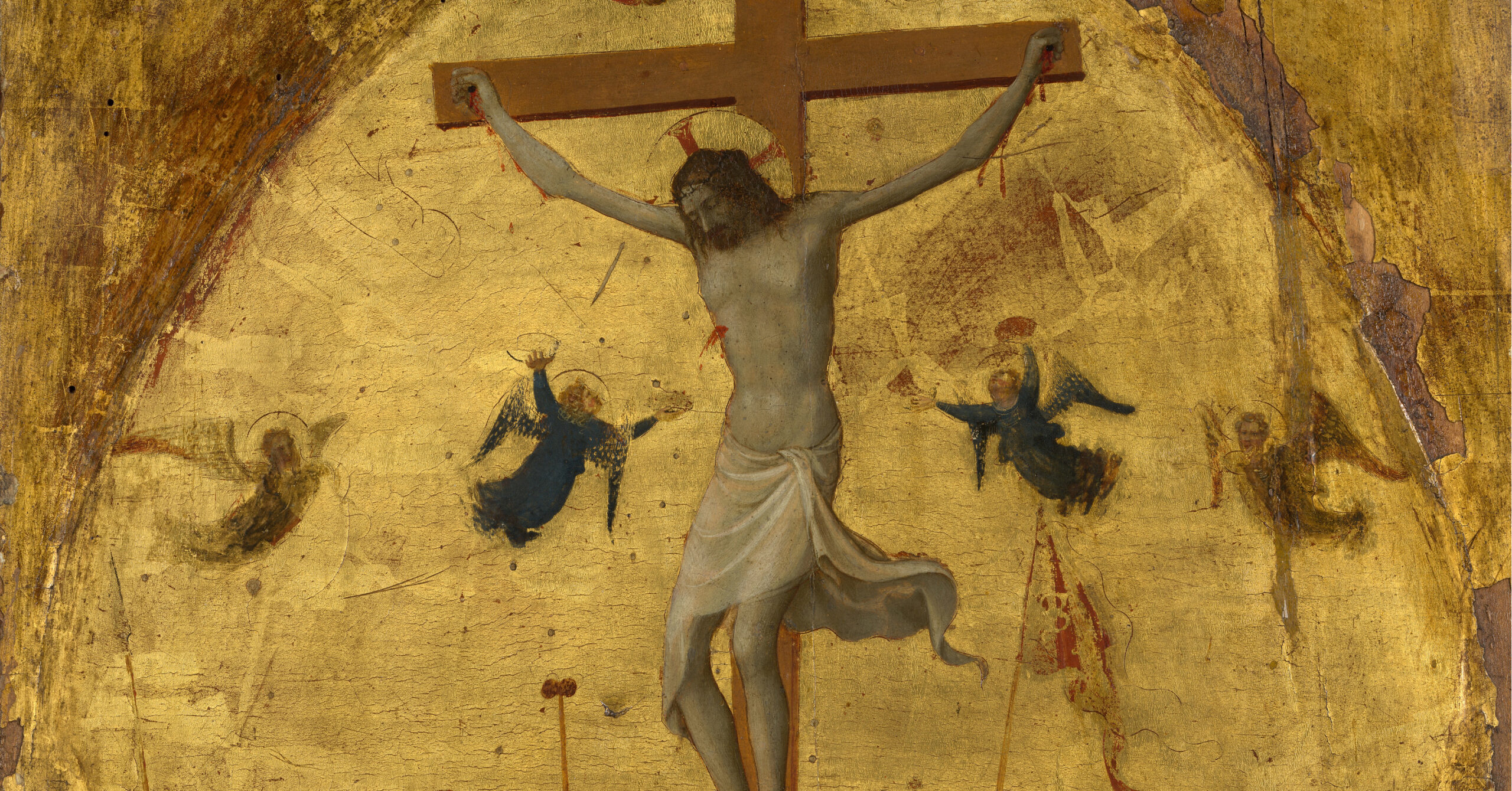 20 Mar

March 2023 Reflection – Michael McFarland SJ
Lent and Repentance

This year our Lenten retreat is based on the third week of the Spiritual Exercises, which follows Christ through his passion to his death on the cross. It seems like the focus on the humiliation and suffering of Jesus would be a depressing experience; but it has been just the opposite, as the presenters have focused on the power of Christ's love to overcome the hatred, violence and betrayal confronting him.
In reflecting on the Last Supper, Fr. Michael Rossman, SJ pointed out that Jesus was just as willing to share himself through the Eucharist with Judas as with all of the other disciples, even though he knew too well that Judas was about to betray him. Jesus loved them all, as he loves us all, uncritically, without judgement; and there is no limit to the generosity and intimacy he offers us. Fr. Christopher Staab, SJ, in his consideration of the arrest of Jesus in the Garden of Gethsemane, focused on how Jesus allowed Judas to kiss him at the moment of betrayal, taking Jesus' words, "Are you to betray the Son of Man with a kiss?" not as irony or accusation, but as a sign of genuine surprise and hurt. Jesus loved Judas, had called him "friend," and continued to care for him and grieve over his fall, even as Judas delivered Jesus over to the brutality and injustice of the authorities. Continuing the same theme with Peter's denial of Jesus, Fr. Stephan Sundborg, SJ imagined that the look Jesus gave Peter after Peter had lied blatantly about ever knowing Jesus was one of compassion and understanding, not accusation. Jesus accepted that Peter had gone as far as he could, at some risk, to follow Jesus to the High Priest's house, and that he did not have it in him at that moment to take on the full weight of the cross as Jesus did. Jesus knew how devastating that moment would be for Peter and pitied him for it, heedless of his own suffering and abandonment. Fr. Michael Hilbert, SJ, in his meditation on the unjust condemnation of Jesus, admitted how, through our own cruelty, hatred and denial, we often stand with the crowd who forced the crucifixion of Jesus in spite of his acknowledged innocence; yet Jesus's sorrow was not for himself but for them – and us.
Jesus came, as he often said in the Gospels, for judgement, but not to condemn us. Rather he came to expose our weakness and sinfulness so that he could conquer it with his boundless love.  He has bequeathed that work to his Church, as he did in the person of Peter in their reconciliation on the shore of the Sea of Galilee after the resurrection. As St. Paul wrote in 2 Cor 5:18-19, "All this is from God, who reconciled us to himself through Christ and gave us the ministry of reconciliation: that God was reconciling the world to himself in Christ, not counting people's sins against them. And he has committed to us the message of reconciliation." That means reaching out to all, especially those who seem alien in any way, even those who may oppose us, overcoming the barriers that keep us apart and offering them God's love and acceptance. The Society of Jesus has embraced that call. Its last two General Congregations have defined its mission as a three-fold reconciliation: with God, with one another, and with creation.
The Gregorian University has responded to this mandate and made reconciliation central to its work. For example, Fr. Hans Zollner, SJ and his Institute of Anthropology, in their programs on safeguarding children and vulnerable adults, have reached out to victims of abuse by the Church, listening to their stories, acknowledging how the Church has failed them, and offering them validation, support and acceptance. Another important example is the many efforts in interreligious and ecumenical dialogue at the Gregorian, the Biblical Institute and the Oriental Institute. Especially notable are the programs in Christian-Jewish relations at the Cardinal Bea Centre, particularly the recently instituted licentiate in Judaic Studies and Christian-Jewish relations and a new proposal for a major professorship in Rabbinic Literature, bringing together Christian and Jewish scholars to study our common Scriptural traditions, one of whose goals is to "to put together our energy and our assets to 'repair the world' (tikkun olam)" and "contribute in a pivotal way to the eradication of prejudice and anti-Semitism." Here at the Gregorian University Foundation, we join in this ministry by raising the funds that help make these initiatives possible.

Michael C McFarland, SJ
President, Gregorian University Foundation