Agnes was born in the city of Fontainebleau, France, on August 13, 1995. The city is known for its famous palace which was the residence of the Emperor NapoleonBonaparte. Agnes obtained her bachelor's degree in political science and literature at the University of Angers in the central part of the country. She came to Rome in 2015 for her third year of university and she participated in a group called "Roman Encounter", which is a Catholic association that guides French tourists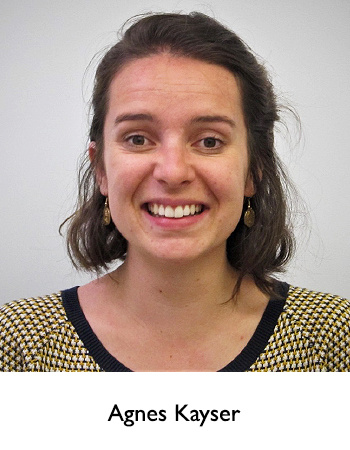 and pilgrims in the city. It was based on that experience that she decided to study at the Gregorian University.
In 2017 Agnes began to work toward her Licentiate in the History and Culture of the Church which she hopes to finish in 2020. The Gregorian University is the only place in the world that offers courses in this area of studies. That is why Agnes has remained excited and enthusiastic about her studies and the cultural blend of art and history focused specifically on the patrimony of the Church.
Many dioceses in Europe maintain a commission for protecting the sacred art contained in churches, monasteries and museums. Agnes would very much like to work for one of those commissions in France or Switzerland. She feels that the Gregorian has given her the knowledge that she needs to take care of preserving the art works. She has even had classes in the canon law of art management. She explained that moving or restoring a work of sacred art involves regulations specified in canon law about where it can be placed and how it is treated, among other things. Agnes speaks Italian in addition to her native French. It is important to remember that her studies would not be possible without the generosity of donors to the Gregorian University scholarship fund.
Profile by Rev. David Brooks SJ